In 2005, Toms Manufacturing Corporation was strengthened by Nanbu Group of Companies, a globally recognized company in the molding industry, to become one of the prominent plastic injection companies in the Philippines through our living mission... "To provide plastic products that delight our customers at a reasonable price, serve with pride and contribute to the good of the society." We appreciate to seek this basic philosophy with our talent, ability, and excellent workmanship.
Toms Manufacturing Corporation, a commitment of excellence in Plastics Technology!
TOMS, a member of Nanbu Plastics Inc. is one of the growing plastic precision company in the Philippines that aims to be the largest Plastic Manufacturing Company and no.1 in the country. Our nature of business varies extensively in the manufacturing, painting/printing and assembly of precision plastic parts for automotive, electronics, medical, housing and other applications beyond the reach of your imagination.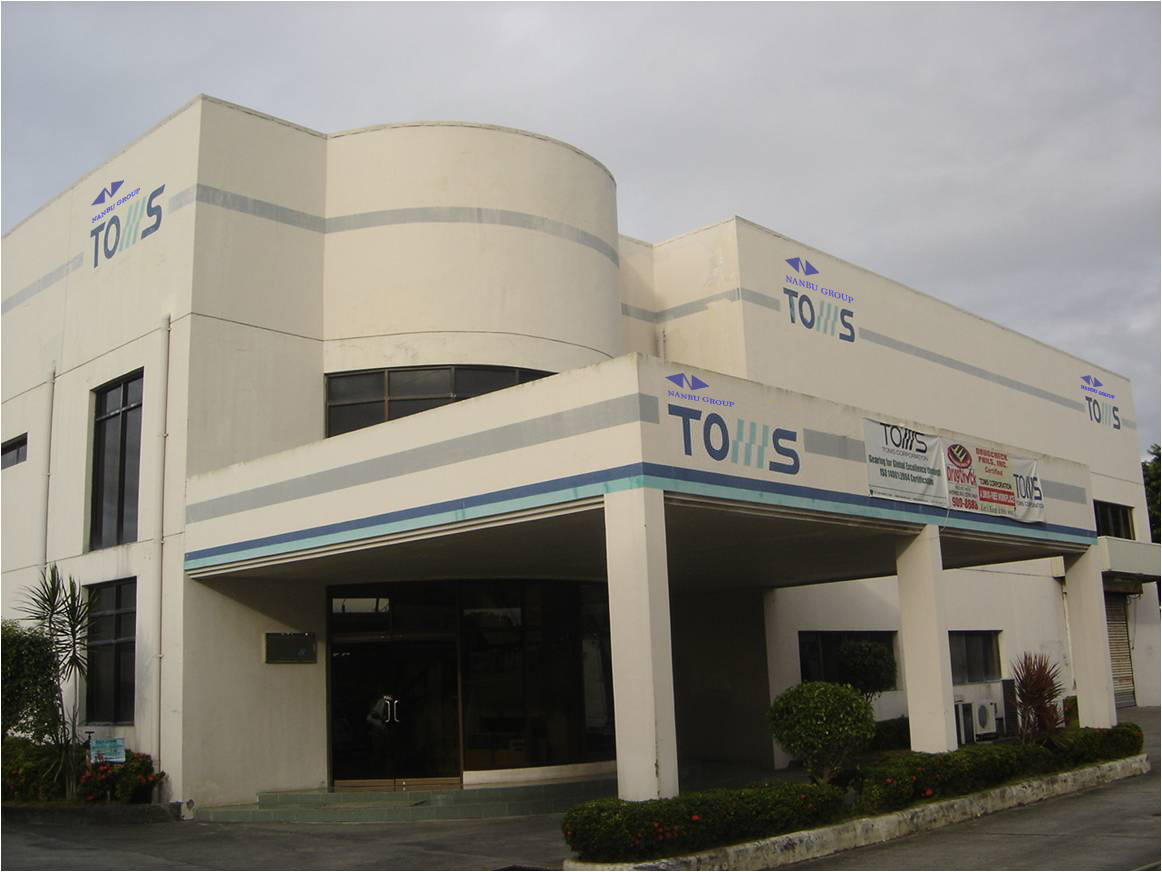 NANBU GROUP OF COMPANIES
Toms Manufacturing Corporation is strongly managed by our vice president Yoshinori Eiji and a team of competent and industry experts determined to achieve the highest standards in the quality workmanship of our products for each and every customer in which we have grown to trust.
| | |
| --- | --- |
| | |
| Toms Manufacturing Corporation, a multi-awarded and ISO-certified corporation was established on October 16, 1997. Strategically located at Daichi Industrial Park, Ecozone Maguyam, Silang, Cavite, Philippines. We are approximately 34 kilometers south from Manila. Toms Manufacturing Corporation was productively in commission on its significant operational place with a Lot area of 9,242 square meter and Floor Area of 5, 176.3 square meters. | |
| *Vice President Yoshinori Eiji | |